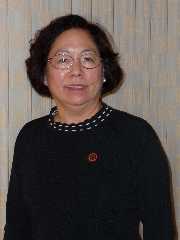 Bay Osos Residential Care for the Elderly (RCFE) is a family of three private residences licensed by the State of California. Located in the quiet coastal community of Los Osos/Baywood Park, California, we provide a high standard of facility cleanliness, personal service, and healthy home cooking, but above all, respect for individual needs and dignity is given to all.
What is an RCFE?
A Residential Care facility for the Elderly (RCFE) is a state licensed facilty designed to provide a home atmosphere for elderly individuals who need help with activities of daily living.
Residential Care Facilities for the Elderly, sometimes called "Assisted Living" or "Board and Care" facilities, provide a level of care that includes assistance with some activities of daily living, while allowing residents to be more independent than in most nursing homes.
We serve persons 60 and older. We provide room, board, housekeeping, supervision, and personal care assistance with basic activities like personal hygiene, dressing, eating, and walking. We can centrally store and distribute medications for residents to self-administer. This level of care and supervision is for people who are unable to live by themselves but who do not need 24 hour nursing care.
Some Of Our Services
24 hour supervision with awake staff during the night
All facilities supervised by a caring and experienced nurse
Choice of private or semi private room
Ambulatory and non-ambulatory care
Hospice and respite care provided
Approved dementia waiver
Local transportation to medical and dental appointments, along with other personal and recreational outings
Armed with security alarm monitors
Equipped with sprinkler system
Healthy home-cooked meals and nutritious snacks
Coordination, monitoring and assistance with resident's medical and health needs
Personal laundry and linen service
Personal pets are welcome with some restrictions